Click on any image below to zoom in for a closer look. Click the zoomed image to restore it to the original size.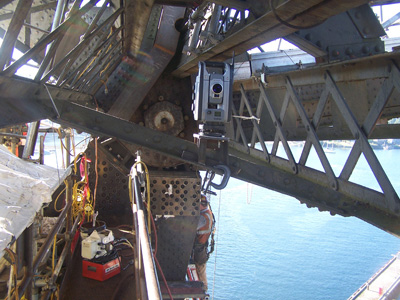 Survey of existing bridge beams and trusses for custom jacking system design. All positional control necessary to facilitate the replacement of
the two 12,000 pound trunnion bearings holding 7 million pounds of rotating mass on a BNSF double track rail draw bridge in Ballard Washington.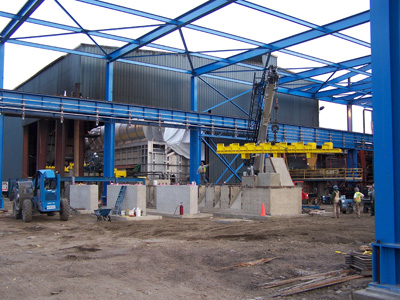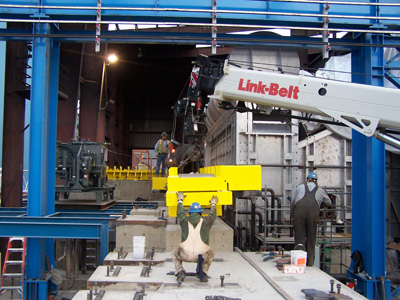 Survey layout of new concrete structures and hundreds of embedded bolts to secure new reheat
furnace, chain conveyors and rollcase machinery at Cascade Steel Rolling Mills in McMinnville Oregon.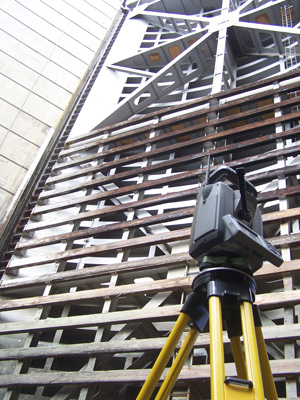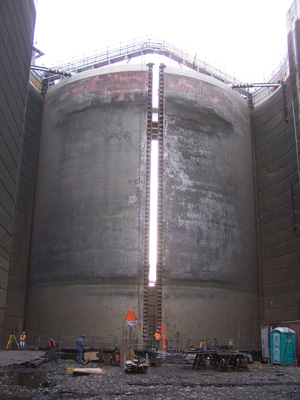 Inspection of downstream navigation lock gate after marine vessel collided with the gate.
Provided positional data and control to repair the gate at The Dalles dam in The Dalles, Oregon.

Inspection of newly fabricated flood control gate and existing gate pocket and pin bores at the John Day
Dam in Oregon. Provided dimensional control to re-bore heel pin bushings to fit the new gates in to the dam.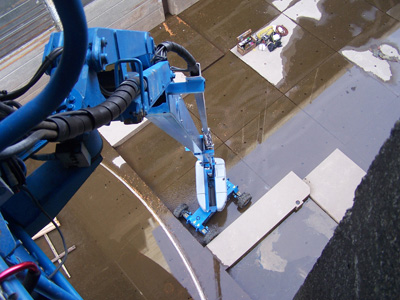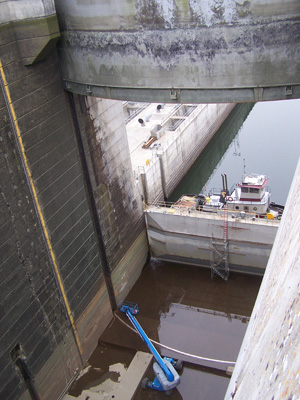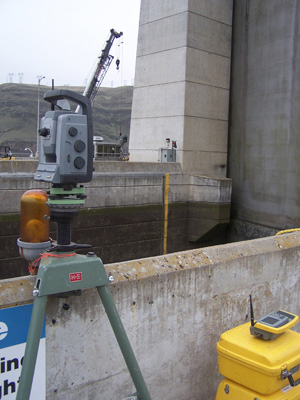 Performed a dimensional inspection of the existing downstream navigation
lock gate pockets to confirm record plan data at the John Day dam in Rufus, Oregon.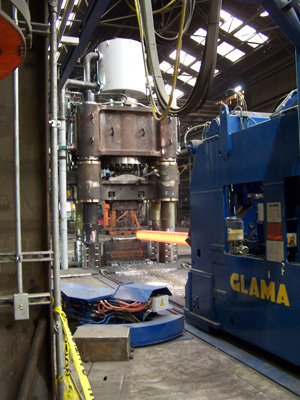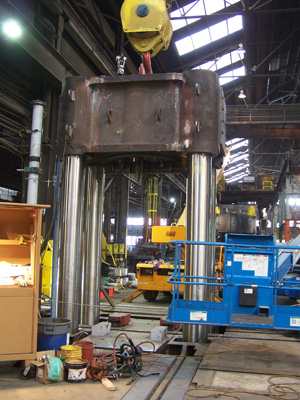 Provided survey control for the assembly of a 2,500 ton hydraulic forging press at Jorgensen Forge in Tukwila, Washington.