Click on any image below to zoom in for a closer look. Click the zoomed image to restore it to the original size.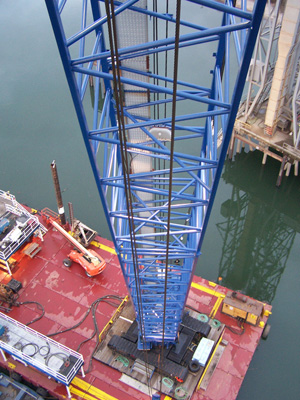 Survey of existing horizontal steel beam spacing to generate cut dimensions for
new vertical beams required to install a new man lift elevator with a cold work permit.

Layout and grade stakes for all phases of the construction of a new RV park in Newport Oregon.

Nyfeler Inc. has surveyed all runways and most taxiways at the Portland International Airport for new construction and maintenance rehabilitation.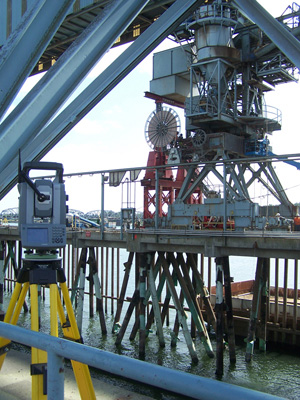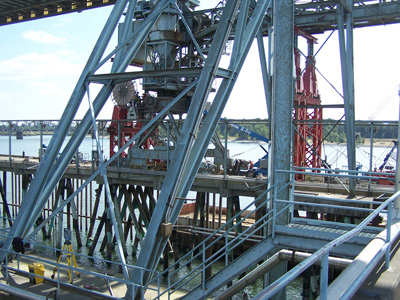 Monitoring of boom defection during jacking for Rotech bearing replacement on a Peco gain loader at the Port of Vancouver.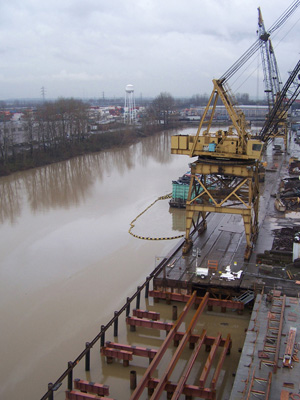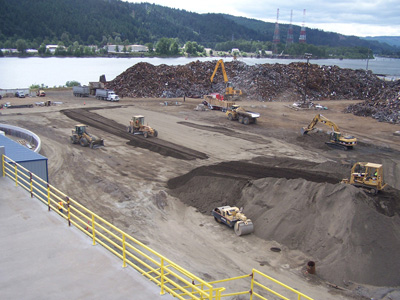 All phases of construction of a $40 million mega-shredder from the pre-design topographic survey to layout
of all machinery and improvements. Included was 7 acres of cement treated soil graded to slopes of under 1 percent.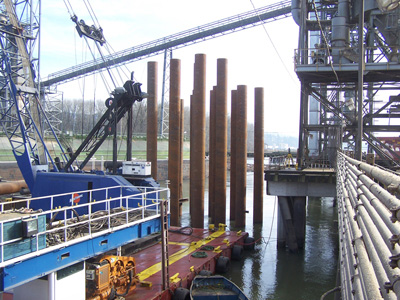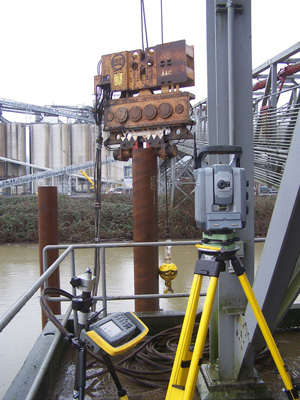 Survey control of vertical and batter pile placement in the Columbia river.